Dragonfly Spreads its Wings
1 May 2004
Xinle Road Flagship Launched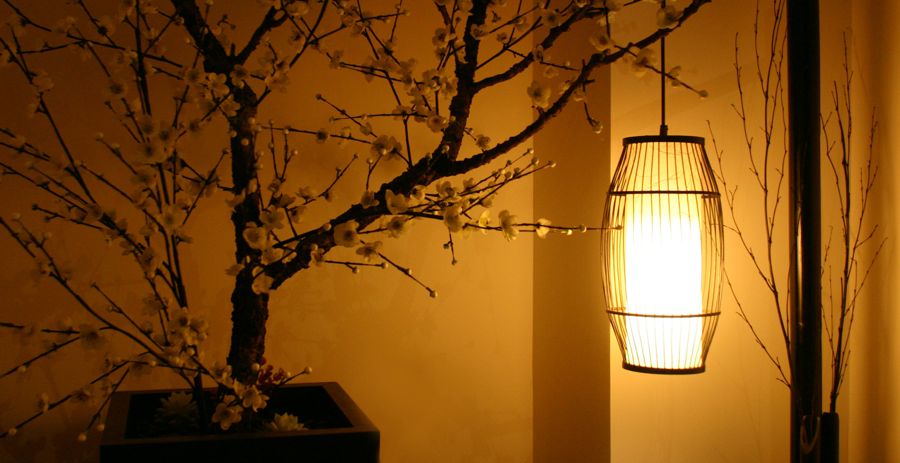 Just fourteen months after taking flight in Shanghai with two successful spa concepts, DRAGONFLY Therapeutic Retreat prepares to spread its wings even further with the opening of its flagship retreat on May 1st, 2004.
Conveniently located at 206 Xinle Road on the corner of Donghu Road, the new headquarters is located within an impressive six-storied shophouse with a total built-up area of 350sqm. With a chic design that exudes contemporary comfort, the retreat boasts 6-foot massage day-beds, 5 single-bed massage rooms, 2 Japanese-styled tatami rooms and 1 deluxe couple suite with attached shower facilities. Couples looking to make the massage experience an even greater sensory experience will surely take pleasure in The Love Nest tucked away in the attic. Conceived for the sole purpose of taking the concept of 'couple-massage' to new levels of intimacy, the incredibly romantic decor features two large, four-post massage beds, a luxurious opium bed for languorous afternoon relaxation as well as an invigorating tropical shower – little wonder then that The Love Nest looks set to be one of the sexiest spa rooms in Shanghai!
All our rooms offer Chinese and Japanese massage complete with the use of high quality Aromatherapy oils. In keeping with the DRAGONFLY philosophy that combines Love and Passion, we constantly encourage greater intimacy between couples via quality time spent together in a massage. With that in mind, most of our rooms can be transformed into a 'Couple Room' in minutes. Customers can also enjoy Oriental Foot massages to the soothing sounds of rippling water in the lower hall, or visit the DRAGONFLY Nail Spa to be pampered with a wide range of nail services, hand and feet treatment using a range of premium products from OPI and Creative Nail. Waxing services are also available in private rooms for added discretion.
And don't neglect to take a piece of DRAGONFLY back with you. Exclusive DRAGONFLY merchandise is available as a gift for your special someone, or to create an atmosphere of calm relaxation in your own home.
Experience Six Levels of Pleasure at the new DRAGONFLY on Xinle Road.